THE STORY

a real life fairy tale


Trish Kanzler doesn't live in one place long. Her Dad is in the Army. Her Mom raises Siberian Huskies.

But the Army is always moving them, which constantly means new homes, new schools.

Trish isn't good at making friends. Plus Trish, and her brother, John, and sister, Sheila, spend every free moment helping Mom take care of the dogs.



One day Mom receives a new puppy... but most people don't like light red Siberians.

Mom refuses to get rid of him and they call him Cinnar.

Trish and the new dog begin to bond.

When the family once again is forced to move - this time from California to Maryland - the only friend Trish has besides her family is the dog Cinnar.

And then, after a terrible incident at her new school...


Trish wants to show the world that she is worth something. She decides to take Cinnar and make him America's TOP DOG. But everyone tells her that Siberian Huskies don't do well at shows, and that a young girl with a light red Siberian doesn't stand a chance.

It doesn't help that she can't even afford the entry fees.

So she gets a job as a handler's assistant, and begins taking Cinnar to shows.

At first they don't do very well. They keep losing to a well established competitor in breed.

But when one of the handlers she works for takes Trish under her wing, and becomes her mentor, Trish and Cinnar finally start to win.

And slowly but surely they get closer and closer to winning Top Dog.







TRISH KANZLER becomes the youngest person to win Westminster!

Cinnar becomes the only Siberian to win Westminster!

And it happens with part of a missing ear!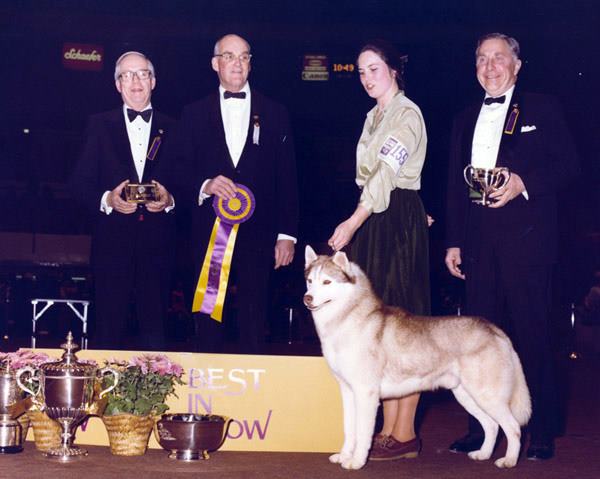 A LITTLE MAGIC The Trish & Cinnar Story

A true story about an incredible bond

About love, loss, redemption and victory.

It is a real life fairy tale!